OUTCAST ODYSSEY – CARD BATTLES EVOLVED.
Outcast Odyssey is a unique take on the card battle genre for mobile devices. Discover new worlds, engage in dangerous combat, and complete difficult quests. Join a guild and team up with other players, or go head-to-head in the arena. Assemble the ultimate collection of cards by gathering and evolving hundreds of them.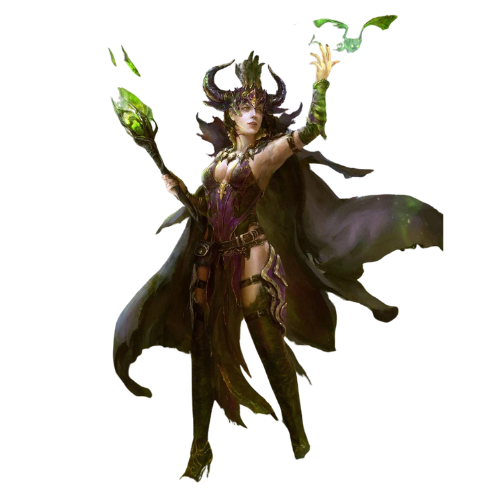 What is Outcast Odyssey?
Outcast Odyssey is a free digital card game (CCG) featuring stunning artwork by renowned artists such as Chuck Pires and Warren Louw.
The game combines the addictive nature of dungeon crawlers with the strategy of card games, with intense combat and epic daily quests and bounties.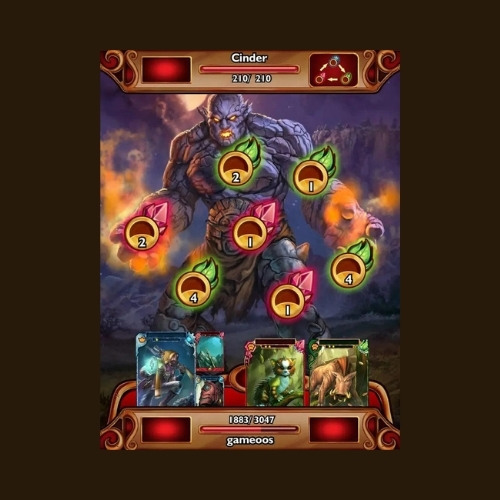 Game Characteristics
Unique Card Battles — fast-paced card fighting based on a weakness triangle, random skill procs, and the weaknesses of the opposing team.
Encounter monsters, fight for treasure, and discover new areas in this dungeon crawling RPG game.
Improve, evolve, and recycle your cards in order to make your favorite cards even more powerful.
Over 600 beautiful fantasy-themed cards are available in the Card Collection for you to collect.
Various Gameplay Modes — single-player PvE and PvP modes are both available.
Outcast Odyssey Gameplay
In Outcast Odyssey, your goal is to explore the colorful world around you, collecting treasures and spotting monsters along the way.
To win in turn-based RPG battles, you must strategically plan your assaults and strike at your opponents. As you win more battles and your cards gain experience, you can evolve them. 
You can use the evolved cards you've collected to help you get through the game's many dungeons and fights. Alternatively, you and your friends can form a guild and compete in a friendly duel.
Test your skills in the arena and see if you have what it takes to compete against players from all over the world! Furthermore, you can collect cards and learn about their unique abilities while assembling the best fighting deck!
Outcast Odyssey Main Characters
Astaroth, He is a golem spawn made by the cult's high priest, Fygul Cestemus. He is looking for the Soul Edge for his master.
Elysium, the live incarnation of the power of the spirit blade Soul Calibur, just as Nightmare is the living incarnation of the power of Soul Edge, the cursed sword.
Heishiro Mitsurugi, a male playable character in the Soul series of fighting games. He is a wandering samurai seeking to show himself to be the greatest swordsman in the world.
Inferno, in Soul Edge, Soul Calibur, and Soul Calibur II, Inferno is the boss. He is the spirit of the evil blade Soul Edge.
Ivy Valentine, is the busty femme fatale in the Soul Calibur series. She is well-known for her whip-like sword, apparent lack of clothing, and sensuous form.
Kilik, a male master of the Ling-Sheng Su martial arts school, is a key character in Soul Calibur and uses the bo staff Kali-Yuga in battle. He is most likely the biological father of Xianghua's daughter, Leixia.
Maxi, He is a male character in the "Soul" combat series who initially appeared in Soul Calibur and has since appeared in the sequels. This roaming pirate can certainly hold his own against any challenge with his strong nunchaku.
Nightmare, The Soul Calibur series' major enemy. He is a live embodiment of Soul Edge's pure, malicious will. He is a viciously violent barbarian who enjoys nothing more than killing and wreaking havoc as he collects the souls of his victims.
Siegfried Schtauffen, The primary protagonist of the Soul Calibur series, who was formerly corrupted by the evil Soul Edge and became the original Nightmare before being purified and now wields the sacred Soul Calibur instead as he seeks to destroy Soul Edge forever.
Voldo, He is a Soul Calibur series male character. Despite his strange, often ludicrous appearance, he is a formidable and unpredictable fighter. Voldo, at 67, is the Soul series' oldest main character whose lifespan has not been magically extended in any way.